---
Кто-нибудь пользуется Time Base Corrector - рами?
Или имеет но не использует - мне бы пригодился
The SA -T 400U is a sophisticated Time Base Corrector designed for use in either S-VHS or composite video systems where high signal quality is maintained by processing in the component format. In addition, time base errors of up to 2 fields can be corrected by the full frame memory.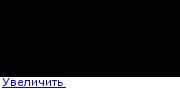 High picture quality
The SA- T 400U assures high picture quality by processing the signal
in 4'1'1 component format, with 8-bit quantization of both Y and C
components, Resolution is greatly improved through use of new wideband
CCD comb filter,
BNC and 7-Pin V/C 358 connectors
The video signal to be corrected can be either a composite signal
input via a BNC connector or a separate Y /C signal input via a 7 -pin
connector Three signal formats are output after correction, composite,
a separate Y/C signal and Y, B-Y, R-Y component signals,
Built-in frame memory
With its frame memory, the SA- T 400U can perform timebase
correction over a wide range, extending over two fields
Dropout compensator
Dropout compensation is built into the SA- T 400U to ensure higher
picture quality
V signal delay line
A digital delay line is provided to adjust the delay of the Y signal with
respect to the C signal; for precise adjustment, the delay can be
adjusted in 16 steps of 74 ns
Swltchable ACC circuit
The SA- T 400U incorporates an Automatic Chroma Level Control
(ACC) circuit which automatically adjusts the chroma level of the
output circuit with respect to the burst level of the input signal,
Black stretch circuit
The black level of the luminance signal with respect to the input signal
is adjustable
Frame and field freeze
Frame and field freeze can be performed both manually or
automatically, When in the automatic mode the SA-T400U will freeze
the picture on the last good field of video,
Remote control capabIlity
An optional remote control can be connected for remote operation for
most functions of the SA-T 400U,
GENERAL
AC power requirement: AC 120 V, 50/60 Hz
Power consumption: 76 W
Operating temperature: +5 to +40°C
Operating humidity: 10 to 90%

Dimensions: 430(W) x 44(H) x 530(D) mm (16-15/16" x 1-3/4" x 20-7/8")
Weight: Approx. 9 kg (19.9 Ibs)
VIDEO
Signal process: Component (V, A-Y, B-Y = 4:1 :1)
Time-base correction range: Infinite (1 frame/2 fields)
Sampling frequency: V: 13.5 MHz, C: 3.3 MHz (4:1 :1 format)
Sampling rate: v. 8-bit, C: 8-bit
Frequency response: V: 5 MHz -3 dB, C: 3.58 MHz :to.5 MHz -3 dB
Signal-to-noise ratio: 56 dB p-p/rms with quanting effects
(SC trap; on with Shibasoku noise meter)
DG (APL 10% to 90%): 2%
DP (APL 10% to 90%): 2°
K factor (2T): 2% (Heterodyne mode)
H tilt: 1 %
V tilt: 1 %
White clip: 110 IRE
Black clip: 0 IRE
Jitter: v. :t15 nsec, C: :t2°
Freeze: Frame/field (A/B) selectable
Auto freeze: Bad video sensor (on/off)
Vertical blanking: On/off selectable
INPUT SIGNAL
Video input
Composite: 1.0 Vp-p, 75 ohms
V /C 358: V: 1.0 Vp-P. 75 ohms. C: 0.286 Vp-P. 75 ohms
Reference input: 1.0 Vp-p (VBS). 0.45 Vp-p (BB) 75 ohms
RF (DOC) input: 0.2 to 1.0 Vp-P. 75 ohms
OUTPUT SIGNAL
Video output
Composite: 1.0 Vp-p, 75 ohms
V /C 358: V: 1.0 Vp-p, 75 ohms
C: 0.286 Vp-p, 75 ohms
CompAo-nYe/Bnt-:Y : V:0 1.7.0 V Vpp-p-P,7.5 75o ohhmmss } (100 ' 100 , 0 cooIr bar )
Advanced sync output: 4.0 Vp-P. 75 ohms
Accessories: Power cord, Rack mount kit D~
A sophisticated time base corrector designed for use with S- VHS and composite video systems.